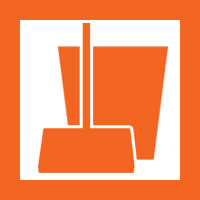 Pre and Post Construction Clean-Up
Having trouble keeping up with your cleaning? Premier can help!
Construction can be a dangerous profession. It's even more dangerous if you're forced to work in a difficult environment. Debris from nature's events, such as storms and floods, can leave slick walkways and sharp objects. Before you begin construction work in an area, be sure to call the experts. Premier Cleaning & Restoration, Inc. will clear out the area, making it safe for you and your workers to do what you do best!
Just finished a job and need to quickly move to the next? No problem! Premier Cleaning & Restoration, Inc. also offers post-construction clean-up. After construction is complete, give us a call and our experts will come in, evaluate the situation, dispose of all the debris and give the area thorough cleaning. We will have your craftsmanship sparkling and ready to be used!