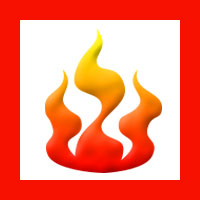 Fire Repair & Restoration
When a fire strikes, don't hesitate! Call Premier, immediately!
It's difficult to fathom the damages that a fire can cause. Damaged property, damaged belongings, and lost items immediately come to mind. As you struggle to address the disaster in front of you, the first thing you need to remember is to call the professionals. Call Premier Cleaning & Restoration, Inc.!


Our expert team will address the situation and immediately jump into action, before any additional damages can occur. We will address potential safety issues, respond with speed and precision, and consult you throughout the process. Each day, we see home and business owners, such as yourself, struggling to deal with a disaster. You need not endure this burden alone. We are here to help! Let our trained and certified professionals, give you the peace of mind you need.