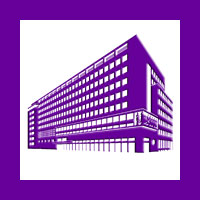 Offices
Need regularly scheduled cleaning services? Premier can help!
With computer and lighting equipment running on a regular basis, offices can carry their share of dust. Even worse, most offices have elaborate filing systems and cabinet structures that can conceal dust and create difficulty in the quality of air in your work environment. The last thing any office manager wants is for their employees to work in anything less than a clean, dust-free environment.
Premier Cleaning & Restoration, Inc. addresses these challenges on a regular basis. We understand how offices work and can identify areas that typically require the most attention. Our trained staff can address issues, such as mold, impure HVAC systems, and a variety of other cleaning needs. Don't lay cleaning expectations on your staff. Let them do the jobs they excel at and call in the professionals, at Premier Cleaning & Restoration, Inc. for your cleaning services, today!
Some of our Office Cleaning Services include:
Dusting and Disinfecting Surfaces
Dusting Furniture and Cabinetry
Cleaning and Scrubbing Baseboards
Dusting and Cleaning Doors and Frames
Dusting Ceiling Fans
Dusting Blinds, Window Sills and Ledges
Dusting Picture Frames
Dusting Lamps and Lamp Shades
Dusting and Cleaning Mirrors
Cleaning and Disinfecting Showers, Sinks, Tubs, and Toilets
Cleaning and Disinfecting Appliances
Trash Removal
Vacuuming Carpets
Vacuuming Furniture
Vacuuming, Mopping, and Scrubbing Floors