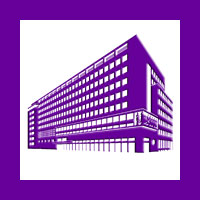 Retail Spaces
Need regularly scheduled cleaning services? Premier can help!
Whether it's long aisles of shelving solutions, movable island displays, or a busy office area, retail spaces can offer a variety of cleaning challenges. Floors become constantly scuffed, due to regular restocks. They need scrubbed and waxed, on a regular basis. Shelves and counter spaces can accumulate dust and dirt particles. Carpets accumulate dust and grime, as weathered footware make their way into your store every day.
Cleaning and sanitizing, especially in these difficult times, can be a full-time job. Let your staff do what they do best and let us focus on your cleaing needs! Premier Cleaning & Restoration, Inc. offers a variety of solutions for retail spaces. We can strip and wax floors, dust display areas, vacuum carpeting, scrub countertops, and we offer a variety of additional services, as well. Let your business put its best foot forward. Set up a free consultation with Premier Cleaning & Restoration, Inc. today!
Some of our Retail Space Cleaning Services include:
Dusting and Disinfecting Surfaces
Scrubbing and Cleaning Baseboards
Cleaning Parking Lots and Walkways
Cleaning and Disinfecting Restrooms
Cleaning and Disinfecting Appliances
Cleaning Major Spills
Trash Removal
Vacuuming and Scrubbing Carpets
Stripping and Waxing Floors
Vacuuming, Mopping, and Scrubbing Floors